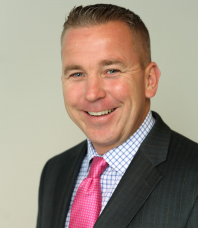 Joe Berg has been taking care of the needs of his clients in the mortgage banking industryfor over19years. He has a sincere customer centric approach. Behind Pinnacle MortgageInc.'s stellar reputation and proven portfolio, Joe is able to obtain the best rates andprograms for all of his clients, which has consistently ranked him as one of the mortgageindustry's top producers.
Every buyer is unique and each present their own individual scenario for loan approvals.Some of these scenarios can result in a variety of challenges, despite the constantlychanging lending environment. However, Joe Berg remains prepared, knowledgeable andready to meet each of these challenges head on as he guides his clients through every step ofthe loan process.
He takes his time to develop lasting relationships with every client, understands theirspecific needs and spends the time to evaluate which program is right for them. All of theseefforts are made to give each buyer a sense of ease during the entire mortgage process andhelps them see that they will always have someone on their side. The bond that Joe Bergdevelops with every one of his clients is what he prides himself as the foundation ofbuilding his business.
I'm here to answer any questions you might have about our products and services. Feel free to contact me using any of the following methods:
Email: joe@joebergmortgages.com
Phone: (201) 214-8393