How to Save for a Mortgage Down Payment
If home ownership is still a distant dream for you, don't worry and don't give up. Saving money for a down payment is often one of the hardest steps. Depending on the type of mortgage you plan to use, a down payment can be as much as 10-20% of the home purchase price. This can mean a lot of money! Here are a few tips you can implement this year to make saving money for a down payment part of your financial routine.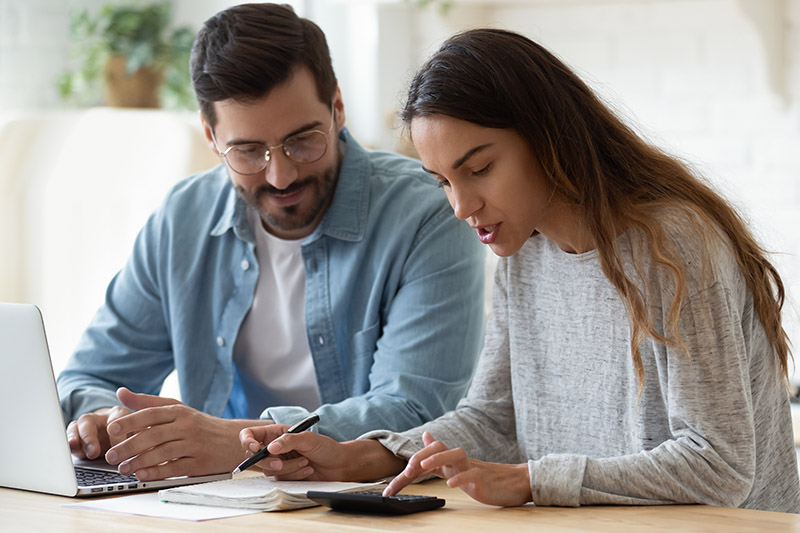 Make Small Contributions
You don't need to have a huge windfall to add to your down payment fund. Even small contributions, such as $5 or $10 each week, can add up over time. While they may not be enough to fund the entire thing, adding even small amounts can keep you enthusiastic and motivated as you watch your account grow.
Go for a Promotion
If you are performing well at work and see the opportunity to take on some additional responsibility, go for it! Saving money for a down payment can be a great motivator to challenge yourself to increase your earnings potential. Maybe this means applying for a promotion, approaching your boss about a raise (if earned), or getting additional training to bring new skills to your job. Whatever your situation, take that extra income and put it directly into your down payment savings.
Start a Side Hustle
To bring in some extra money to put towards a down payment, consider using your skills or hobbies to build a side business. You can do everything from photography or digital design to driving for a ride-share company. Your spare time and effort can go toward homeownership.
Talk to other people working a side hustle to see what they do, how they started, and if it works for them financially. You can also get a good idea of how much time or initial investment it may take to get started and if it is a good option to bring in extra money. Just be careful about scams that expect you to spend money upfront with the promise of returns down the line.